The Santa Barbara Museum of Art Women's Board
2023 signature fundraising event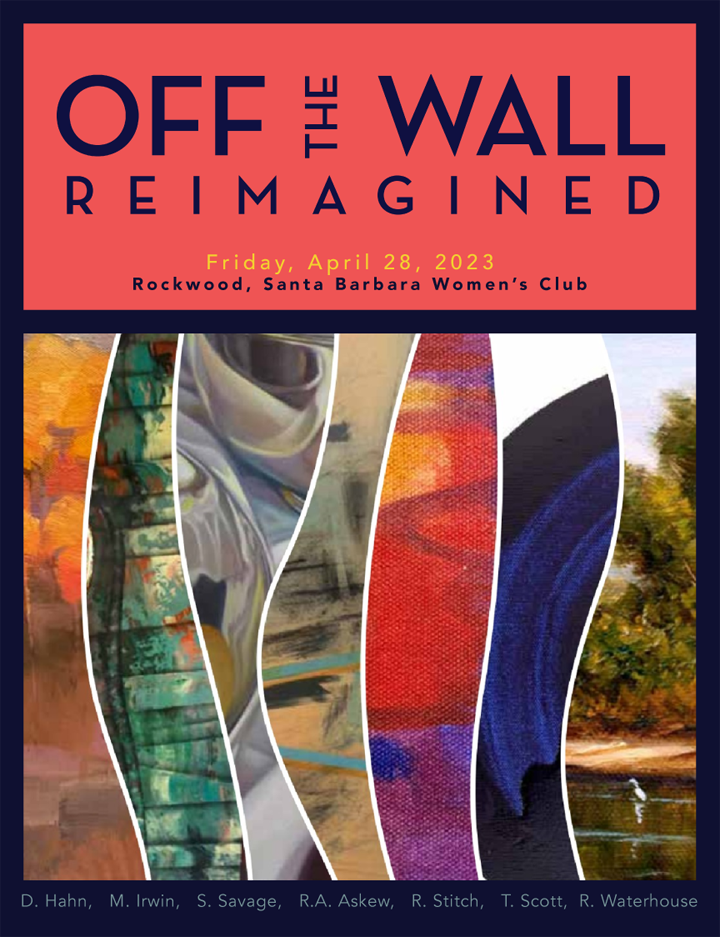 2023 OTWR Theme
The OFF THE WALL REIMAGINED 2023 event, was a tribute to all ART EDUCATORS IN THE SANTA BARBARA COMMUNITY. The SBMA Women's Board members passion for Art, includes a deep appreciation for those special artist teachers who not only educate our youth, but also help reveal to students their own potential in the arts. They have not only helped open their eyes, but enhanced the lives of students.
In seeking artist educators, the OFF THE WALL REIMAGINED committee exhaustively canvased and reached out to local artists, and teaching artists to participate in our event. These seven Featured Artists are prime exemplars of the artist participants in the 2023 OFF THE WALL REIMAGINED event.
Select link to view the Featured Artists biographies, their websites and find out more about these extraordinary community members and artists as a preview of what is to come.
Cecia Hess Challenge
The OFF THE WALL REIMAGINED Committee proudly announces the Cecia Hess Challenge as we continue our fundraising work to benefit the Santa Barbara Museum of Art!
In 2009, members Cecia Hess and Peggy Odgers brought OFF THE WALL to the Women's Board. We are grateful for their fundraising enthusiasm and vision by initiating this exciting art event into our lives.
Cecia was a tireless champion of the Women's Board and our mission to support the programs and activities of the SBMA.
We hope you will join us by participating in the Cecia Hess Challenge as we honor Cecia for her contributions to the SBMA Women's Board.
Please enjoy these great memories and video of a past OFF THE WALL event.
Special Thank You to the
CECIA HESS CHALLENGE Participants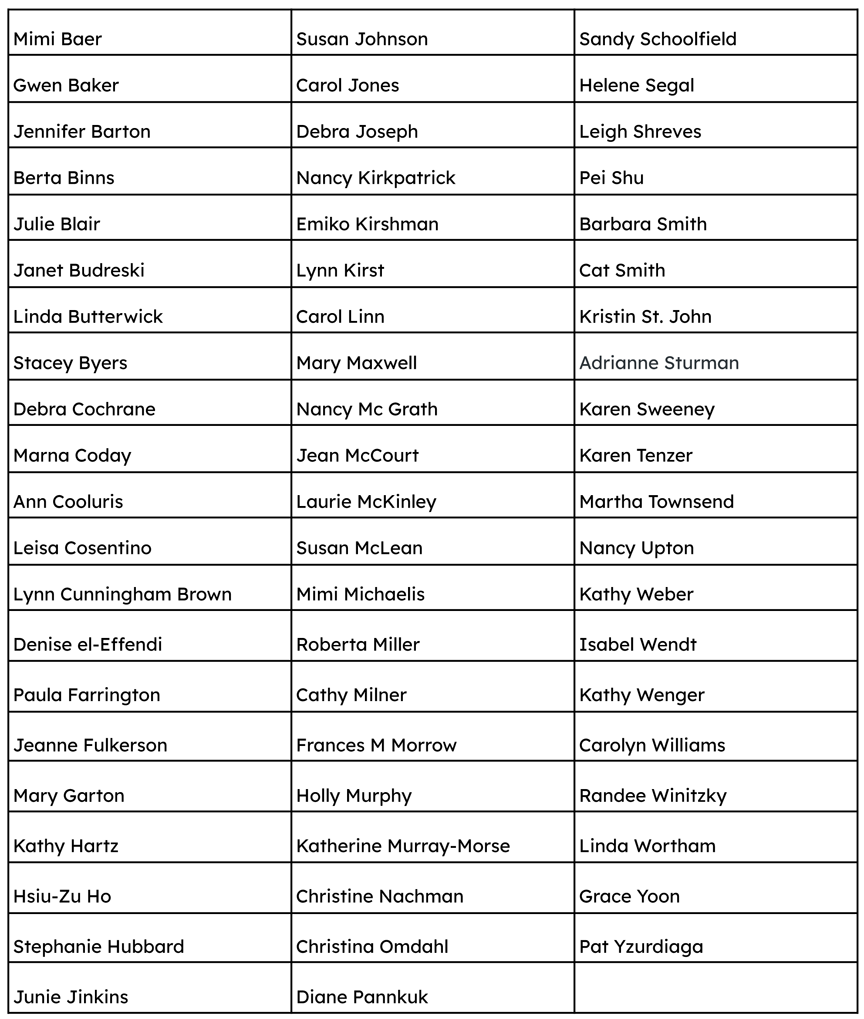 The Women's Board curated art show featured diverse works of art generously donated by local and regional artists. All proceeds from Women's Board events support the Santa Barbara Museum of Art's acquisitions, exhibitions, and educational programs.
It was a fun-filled evening at the beautiful and historic Rockwood Santa Barbara Women's Club. We enjoyed wine, cocktails and hors d'oeuvres while supporting the Art Museum. And – All ticket holders left with a fabulous piece of art of their choosing!


The Santa Barbara Museum of Art is a 501(c)(3) non-profit organization, #95-1664122
©2023 Santa Barbara Museum of Art.
All rights reserved.